Here's an essay I wrote last year, which I rather enjoyed writing (I was determined to get Outlander somewhere into the MLitt assignments!). I was limited to 3000 words, but I may well add further thoughts on the subject at some point. Missing out Mel Gibson and Braveheart was deliberate.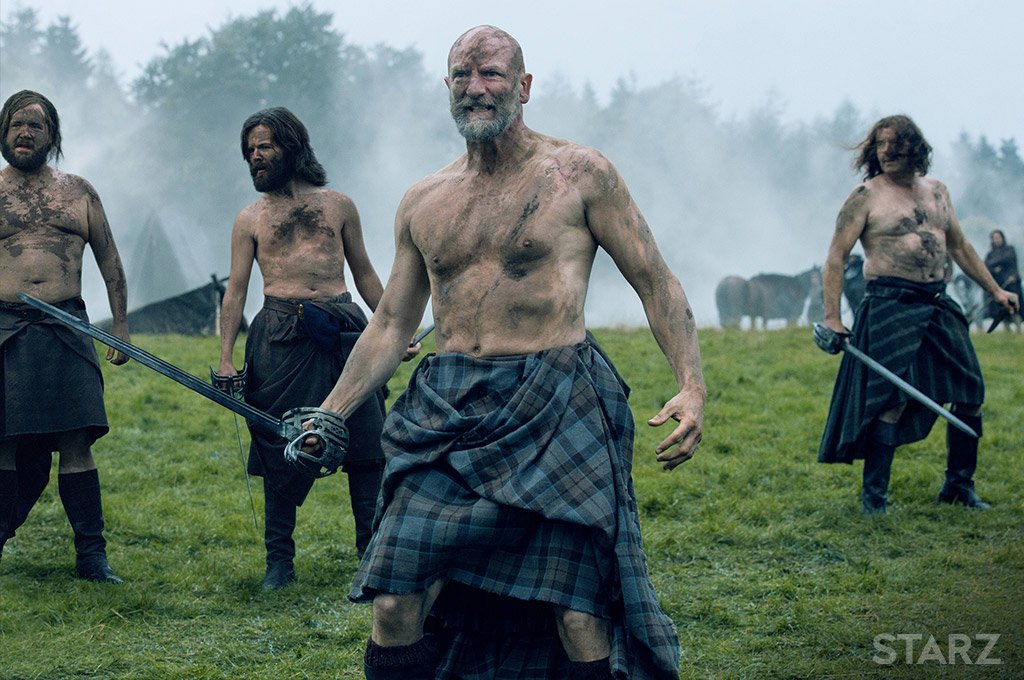 Figure 1: The MacKenzie Men (accessed from https://www.starz.com/series/outlander/photos on 24th February 2019)
How does Sir Walter Scott portray the Highlander in Waverley and Rob Roy and how does this contrast with Diana Gabaldon's Outlander and Dragonfly in Amber?
The Highlander is a romantic, heroic, swashbuckling figure clothed in layers of tartan who is a symbol of a lost world; a world of ancient manners and tradition which Sir Walter Scott felt needs preserving. His traditional clothing – which had been outlawed following Culloden- his customs, culture and his language which had seemed so very foreign needed to be explained and understood to be rehabilitated. In rehabilitating common misconceptions about the past, the present becomes enlightened; law replaces violence and passion is overcome by reason (Shields 2017).
Figure 2: Murtagh (accessed from https://www.starz.com/series/outlander/photos on 24th February 2019). I admit he's one of my favourite characters 🙂
This essay will focus on Sir Walter Scott's two historical novels set in the time of the Jacobite uprisings of 1715 and 1745/6, Waverley and Rob Roy. The essay will continue with an analysis of how Jacobitism is presented by Scott and then contrasted with how it is presented by Gabaldon, before looking at specific characters, both real and imagined, to discover how the authors portray Highlanders and Highland society. The essay will conclude with a brief exploration of union, through marriage, of the Highlander and 'Outlander'.
Sir Walter Scott is a complicated, divisive figure who arouses strong feelings, even today, in his homeland (as well as in academia). His 'celtification' of Scotland following the visit of George IV to Edinburgh in 1822, not to mention his vast number of historical novels, has left a lasting impact not only for Scotland as a country with its own distinct society and culture, but also as a state within the United Kingdom. Scott is widely seen as being responsible for the tartanisation of Scotland, yet at the same time was one of its strongest advocates on the national and international stage. He is said to have cried at the thought of Scotland losing its own legal and banking systems yet was a staunch unionist.
Figure 3: Raeburn, Henry (1822) Sir Walter Scott (accessed from here on 24th February 2019)
Scott was a lover of history and was fascinated with the culture and society of his native country. Although he was born and worked in Edinburgh, and spent his youth in the Lowlands, the Highlands of Scotland maintained a fascination for him. Scott visited the Highlands frequently from a young age where he enjoyed the countryside and heard tales from old Highlanders; of their younger days; visiting an old Jacobite, Alexander Stewart of Invernahyle, in 1787 he heard a first-hand account of a broadsword duel between Stewart and Rob Roy (Duncan 1998). Gold & Gold argue that the combination of his love for the past and his position in Edinburgh society gave him a unique position from which to influence how Scottish culture was represented, and in the reinvention of Scottish tradition (Gold & Gold 1995: 64-5)
Scott was the first author who used the past as a distinct social and cultural setting in a novel (Lukacs 2002) with the publication of Waverley in 1814. He had published the narrative poem Lady of the Lake in 1810 to both public and critical acclaim, selling 25,000 copies in eight months thereby breaking records for sales of poetry[1] and single-handedly creating a tourist industry to Loch Katrine and the nearby town of Callander. He therefore knew that there was great public appetite for historical tales set in the Highlands:
"My early recollections of the Highland scenery and customs made so favourable an impression in the poem called the Lady of the Lake, that I was induced to think of attempting something of the same kind in prose. I had been a good deal in the Highlands at a time when they were much less accessible […] It naturally occurred to me that the ancient traditions and high spirit of a people who […] retained so strong a tincture of manners belonging to an earlier period of society, must afford a subject favourable for romance." (Scott 1814: 8-9)
Although Scott was unsure whether Waverley would be a successful and therefore deciding to publish it anonymously so as not to damage his reputation, it was very well received, and the first edition of 1000 books sold out in two days. Six months later it was in its fourth edition, so Scott's concerns were clearly unfounded. The anonymity of the author added an extra element of mystery surrounding the novel and subsequent books 'by the author of Waverley', so it is not surprising that Scott did not publicly admit authorship until 1827.
Figure 4: Diana Gabaldon, signing books (accessed from http://www.dianagabaldon.com/about-diana/photos/  on 26th February 2018)
Diana Gabaldon's path to international acclaim as a writer of historical fiction was very different. Gabaldon was a research professor in Arizona who decided in 1988 that she wanted to write a novel for fun, not intending at the time to publish it, and choosing historical fiction simply because it would be easy to research. After watching a repeated episode of Doctor Who in which the Doctor had a companion called Jamie MacCrimmon from 1745, she decided to set her novel in eighteenth century Scotland (Gabaldon 1999: xx – xxi). Gabaldon did all the research for the first book from Arizona State University's library and did not visit Scotland until after it had been published. As of 2014, she had sold over 25 million copies of the Outlander books and has been turned into a multi-million dollar television series[2].
The Highland fault line is an ever-present physical and psychological barrier in Scott's books. It delineates not only a geographical boundary, but a boundary between two distinct groups of people – the Lowlanders and the Highlanders- who inhibit two very different worlds. Rob Roy frequently crosses the line, just as he slips in and out of the narrative of the eponymous book. South of the line, the Lowlands represented a civilised society, whereas the Highlanders lived very different lives harking back centuries.
The very title 'Outlander' signifies that the story is about someone from another place, another world; from the other side of the Highland line, from further afield. It places the protagonist as someone who does not belong in the Highlands, someone is who is in a world where she is the Other. It is interesting to note that during the book, the term 'Sassenach' turns from having negative connotations of someone being an outsider, to it being the term of endearment that Jamie Fraser – the Highland warrior- uses for Claire, the heroine of the story.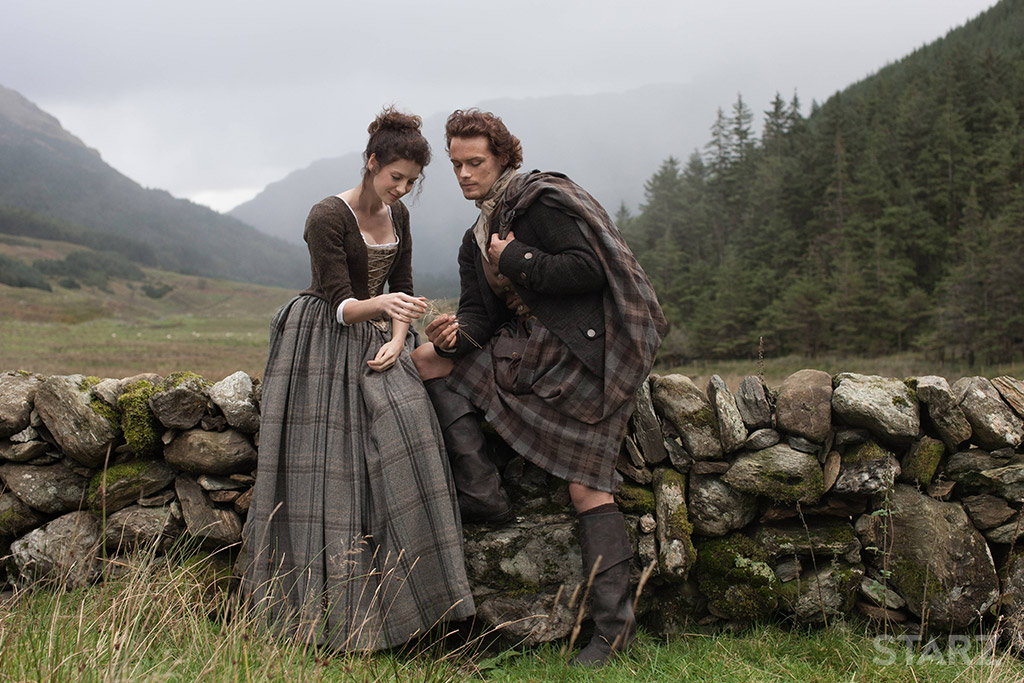 Figure 5: Jamie and Claire (accessed from https://www.starz.com/series/outlander/photos on 24th February 2019)
The Waverley novels proved to be very popular as they offered an escape from the socio-economic problems caused by 19th century urbanisation and industrialisation. (Shields 2017) It can be argued that the Outlander novels, and more recently the TV series, have captured the modern imagination for the same reason; an escape from modern times. Waverley straddles the boundaries between the unrelated genres of romance and history (McCracken-Flesher, 2005), which is certainly true of Rob Roy and the Outlander novels. Mhairead MacLeod has argued that the Outlander series represents the Highlands and Highlanders in same tropes of wildness, the exotic, and the 'other' as Waverley (MacLeod 2018).
The remoteness of Highlands could be used to explain the wildness of the Gaelic people, as they had been unable to interact with their 'civilised' neighbours. Following the Jacobite uprising of 1715, the government instructed General Wade to create a network of military roads 900 miles in length, connecting the Lowlands with Inverness and a series of forts across the Highlands. It was completed in 1767, but by 1790 only 600 miles were suitable for use.[3] It wasn't until 1803 that the British government created a £1.5 million road building project under Thomas Telford (Gold & Gold 1995: 61). Edmund Burt wrote about the construction of the roads in the 1720s – 1730s and recorded the reactions of the clan chiefs and gentlemen, the 'middling order' and the 'lower sort' in his final letter (Burt, 1998)
The Gaelic language and culture developed independently untouched by (Lowland and English) 'civilisation' due to geographical divide. While south of the Highland line there was a strong tradition of (written) literature, oral tradition – transmitted by ballads, songs and lore- was prevalent in the Gaeltacht. Scott is sensitive while describing their differences; he wrote in the final chapter of Waverley that "It has been my object to describe these persons, not by a caricatured and exaggerated use of the national dialect, by but their habits, manners and feelings" (Scott 1814: 643). Similarly, dress either side of the Highland line was very different; before the Forty-five, boldly coloured plaids were proudly worn whereas in the Lowlands plain coloured trews were worn which were similar to the English style. Duncan claims that Scott's romances transformed Highland history and culture into "the trophy of a sentimental Unionist nationalism" (Duncan 1998: ix)
Exoticism in 19th-century literature can be primarily understood through geographic remoteness (Kuehn 2014). Walter Scott took great pleasure in visiting and then accurately writing about the Highlands. Although he loved beautiful scenery and was particularly attracted to renowned places, Scott chose dramatic landscapes as backdrops to characters and events, sometimes placing the narrative where the events had happened or sometimes placing fictitious events at them (Gold & Gold 1995:67). Loch Ard forms the backdrop for a particularly romantic encounter between the protagonist, Waverley, and the Jacobite heroine, Flora MacIvor:
"Like one of those lovely forms which decorate the landscapes of Poussin, Waverley found Flora gazing on the waterfall […] Edward thought he had never, even in his wildest dreams, imagined a figure of such exquisite and interesting loveliness. The wild beauty of the retreat, bursting upon him as if by magic, augmented the mingled feeling of delight and awe" (Scott, 1814: 250-1)
In this scene, Flora and the waterfall reflect each other's beauty and indirectly elements of the Heroine. Other characters within Scott's novels do not fare so well.
Figure 6: Herbert, J R (1841) Flora MacIvor (accessed from https://www.antiquemapsandprints.com/walter-scott-flora-macivor-waverley-antique-print-1841-164202-p.asp)
Scott's description of Rob Roy in his introduction to the novel can be read – perhaps through the prism of 21st century eyes- as derogatory and degrading. After describing MacGregor as short, but strong and compact, with long arms and thick dark red frizzy hair, he says that "the knees and upper part of the leg, which was described to me, as resembling that of a Highland bull, hirsute, with red hair, and evincing muscular strength similar to that animal." (Scott 1998: 21). Rob Roy is further described as being an excellent swordsman and is a benevolent Robin Hood-like figure "[he is a] kind and gentle robber […] he took from the rich and was liberal in relieving the poor." (Scott 1998:21).
Scott does elude to how poor the Highlanders were during the early 18th century, with half of them out of work due to a lack of opportunity, as an explanation for MacGregor being forced into illegal activities due to financial necessity. Scott does not excuse Rob Roy's activities but does explain them, thereby contributing to the rehabilitation of the Highlander through education.
Writing in final chapter of Waverley, Scott states that "the most romantic part of this narrative are precisely those which have a foundation in fact" (Scott 1814: 642) In the historical novel, real life historical characters are put into an imagined world with fictional characters to explore what might have happened; their previous actions and behaviour guiding the author into how they might behave in the novel. Fictional characters are allowed free reign with this recreated world for dramatic purpose.
Diana Gabaldon claims that the main difficulty in writing historical fiction is "to do justice to the actions and personality of the dead (or at least treat them with the respect they deserve), while still ruthlessly subverting them to the purposes of the story." (Gabaldon 1999: 138). Prince Charles Edward Stuart was the architect and the embodiment of the 1745 uprising and is therefore present in both Waverley and Dragonfly in Amber as a secondary character, with our heroes interacting with him. Prince Charles Edward recounts the tale of his campaign thus far to Waverley at Holyrood House during his very brief appearance in the novel (Scott 1814 chapter 40).
In both Waverley and Rob Roy, Jacobitism is presented as a seductive, romantic cause in contrast to the serious, rational unionism; "Few writers of a given nationality can have been as aware of the dilemma between local and national patriotism as was Walter Scott […] he made extensive use of Jacobitism making it the 'yeast of our national romance' rather than a serious political critique" (Pittock 1991).
Figure 7: Liam Neeson as Rob Roy in 1995 (Accessed from https://www.imdb.com/title/tt0114287/mediaviewer/rm78232320 on 26th February 2019)
20th century portrayals build on those of the nineteenth, but it could be argued that they are kinder and more sympathetic. Although Rob Roy was the subject of a film starring Liam Neeson in the 1990s, and adequately portrayed the life of a Highlander, it is perhaps the character of Jamie Fraser – the male protagonist of Outlander– both in book and on screen that captures the contemporary imagination the most.
Figure 8: Jamie at Culloden (accessed from https://www.starz.com/series/outlander/photos on 26th February 2019). Dressed nothing like any soldier who actually fought at Culloden, but that's a topic for another blog post at some point.
One of the challenges of historical fiction is the balance between the reality and the author's creativity. Jamie Fraser, the illegitimate grandson of Lovat of Fraser, is mainly a work of Gabaldon's imagination but elements are based on fact; there was indeed a well-known James Fraser who lived on Lovat lands at the time of the Jacobite rising and there was also a captain of the Fraser of Lovat's regiment who survived Culloden.
When we first meet Jamie Fraser at the beginning of Outlander, he has just returned from France and is hiding at his uncles' castle, Castle Leoch. He is an outlaw, with a price on his head, thanks to being (deliberately) wrong accused of murder by Captain 'Black Jack' Jonathan Randall during an escape from prison four years earlier. During his time on the run, he was also involved in cattle rustling (just like Rob Roy). Gaelic is Jamie's native tongue, but he also speaks fluent English, French – having studied at the Sorbonne in Paris- as well as Latin and Greek. The archetypal warrior and hunter, he is an excellent swordsman, is never without his sword and sgian dubh, and is skilled at hunting with a bow and arrow. He is much taller than the average man of his time (described in the books as being 6'3"), is broad shouldered, athletic and strong, with red hair and blue eyes (except for height, he is physically very similar to Roy Roy). He is unsurprisingly described as being benevolent, strong, fearless, stubborn and wise. He can also knit (socks) and play chess[4].
Walter Scott, and Diana Gabaldon, presents the reader with different versions of the Highlander. It could be argued that Fergus MacIvor, the clan chief in Waverley, represents both the old Highland order and also Jacobitism (especially when he is condemned to death at Carlisle after the uprising) and that Flora MacIvor represents the romantic past. Rob Roy also represents the lost world of the romantic past as does Colum MacKenzie, the MacKenzie clan chief in Outlander.
At the end of both Scott novels, the protagonists marry. Jamie and Claire get married during the first book/series of the Outlander saga (the very long book is the first in a series of eight with the ninth due to be published within a year or so).
On a deeper level, the marriages are symbolic of the wider union of people and cultures; Waverley and Rob Roy also both portray marriages between their English protagonists and their Jacobite objects of affection.
The Highlander becomes a romantic symbol of times gone by, someone to be understood and perhaps relied upon for sentimentality and yearned for when looking for escapism and comfort from the modern world: "The marriage of the English Waverley and the Scottish Rose has been interpreted as a symbol of Anglo-Scottish Union. However, it's important to note that this British unity is predicated on the defeat of the Jacobite cause and arguably excludes the Scottish Highlands." (Shields, 2017)
Figure 9: Claire and Jamie entering the church before their wedding (accessed from https://www.starz.com/series/outlander/photos on 26th Feburary 2019)
A new union is a time when old notions are recognised as being part of the past on which to build a new future. Scott wrote in Waverley that "there is no European nation, which, within the course of half a century, or little more, has undergone so complete a change as this kingdom of Scotland." (Scott: 1814). He was sincere in his desire to see the Highlands and Lowlands united as one Scotland, with Scotland united with England, Wales and Ireland as one United Kingdom; it is clear that he wanted peace after such a turbulent time.
—-
As you can see that finished rather abruptly (word count!) but I'll have a think and add more, specifically on Claire and the symbolism of marriage in the 18th and mid 20th centuries.
Bibliography
Burt, Edmund. (1998) Burt's Letters: from the North of Scotland Edinburgh: Birlinn. Kindle Edition.
Clyde, Robert (1995) From Rebel to Hero: the image of the Highlander 1745-1830 East Lothian: Tuckwell Press
Duncan, Ian (1998) Introduction in Scott, Walter (1818) Rob Roy Oxford: OUP [2008 edition]
Gabaldon, Diana (1991) Outlander London: (Kindle edition)
Gabaldon, Diana (1994) Dragonfly in Amber London: (Kindle edition)
Gabaldon, Diana (1999) Outlandish Companion London: Penguin Random House
Gold, John R. and Gold, Margaret M (1995) Imaging Scotland: Tradition, Representation & Promotion in Scottish Tourism since 1750. Aldershot: Scolar Press
Kelly, Stuart (2010) Scott-land: the Man who Invented a Nation. Edinburgh: Birlinn (Kindle Edition)
Lukacs, Georg (2002) The Historical Novel Nebraska: University of Nebraska
MacCleod,Mhairead (22 January 2018) The Outlander Effect https://www.mhaireadmacleod.com/the-outlander-effect (Accessed on 10 & 11 May 2018)
McCracken-Flesher, Caroline (2005) Possible Scotlands: Walter Scott and the Story of Tomorrow Oxford: Oxford University Press. Kindle Edition.
Palmeri, F. 1992, "The capacity of narrative: Scott and Macaulay on Scottish Highlanders", CLIO, vol. 22, no. 1, pp. 37.
Scott, Walter (1814) Waverley or 'tis Sixty Years Since London: Penguin Random House
Scott, Walter (1818) Rob Roy Oxford: OUP [2008 edition]
Shields, Juliet (2017) Did Sir Walter Scott invent Scotland? https://www.gresham.ac.uk/lectures-and-events/did-sir-walter-scott-invent-scotland (accessed on 7th – 11th May 2018)
Notes
[1] http://www.walterscott.lib.ed.ac.uk/works/poetry/lady.html
[2] https://www.scotsman.com/lifestyle/culture/tv-radio/doune-castle-film-set-besieged-by-outlander-fans-1-3336639
[3] https://en.wikipedia.org/wiki/Old_military_roads_of_Scotland
[4] This paragraph describing Jamie Fraser's character and actions is a synthesis of reading five of the Outlander books and watching the three television series. While it is possible to reference every single statement made in the paragraph, it would take an incredibly long amount of time and therefore it is hoped that the writer can be excused from doing so.